Are you frustrated by chronic pain holding you back physically, emotionally and spiritually and nothing seems to be working?
You are in the right place.
At Qi Harmony Acupuncture we
use the Acugraph Meridian Imaging System to quickly and efficiently get to the underlying cause of your pain.
Learn More
What makes our treatments so effective?
According to Chinese Medicine the number one cause of pain is "Qi" Energy being out of balance in the Acupuncture Channels. I use the Acugraph Meridian Digital System to measure your Qi and find out where it is blocked and then to make treatment recommendations that allows your Qi to start flowing harmoniously again. This simple 3 minute test could possibly change your life for the better. At Qi Harmony Acupuncture we don't just treat your symptoms-we offer treatment protocols that can provide you long lasting results because we get to the root cause of the issue-unblocking your Qi!
You deserve to be free free from pain.
Benefits of partnering with Qi Harmony.
accessibility
Your healthspan keeps up with your lifespan.
Start living your active and healthy lifestyle again.
done
Less pain and inflammation.
Get real & long lasting relief from your aches and pains.
hotel
Feel emotionally better & sleep better.
Feel refreshed, renewed and back to feeling your best.
Meet your guide Andrew Greenberg.
I take the time to hear what my patients say.
I use Acugraph to diagnose and subjectively measure what's wrong-causing the issues that they have come to see me for. Then I use a variety of the following in treatments depending on what acugraph shows (acupuncture always used and then some combination of the rest): Acupuncture; Electro-Acupuncture; CES-cranial electro therapy stimulation-an FDA approved device for treating stress/anxiety; Ion pumping cords-helps balance the energy (imbalances in the energy flow are the number one reasons for our pain and suffering; Rapid Release Technology; Qi Energy Healing; Infra Red Heat; Strategies for getting better.
Learn More
Services We Offer.
Click to learn more.
Living with pain can be overwhelming and exhausting
Book an appointment today and take the first step towards a happier, healthier life.
If you're dealing with persistent pain, it's important to seek the help of a qualified professional. With my expert guidance and personalized treatment plans, you can start to manage your pain and improve your quality of life. Whether you're struggling with chronic pain, a recent injury, or a health condition, I am
here to help.
Book Now
We take you from living in pain to living your life.
This is our simple process.
Request A Consultation
Call or email our office to schedule a consultation today.
Receive Personalized Care
Get your Acugraph Screening performed and receive a custom treatment plan.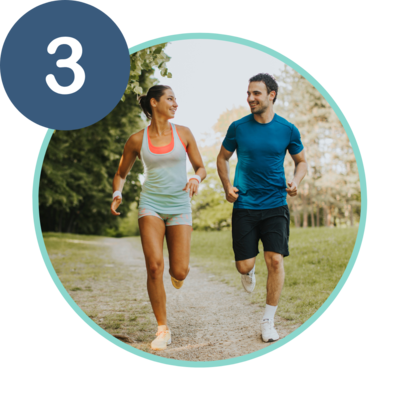 Start Feeling Great
As your Acugraph Chart gets "Greener" you'll start to feel better and doing the things you love again.
Imagine how great it is going to feel when you feel happier, with less stress, pain, and anxiety.
How do I know-because success leaves clues, and I've had much success with many many patients who have come before you.
Friend, I'm glad you're here, you are in the right place.
BOOK NOW