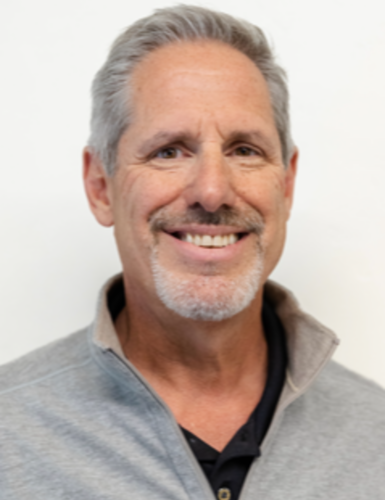 ANDREW GREENBERG, DIPL. A.C.,  M. AC. Andrew is a specialist in pain management and mind-body wellness using Acupuncture and Mind-Body Coaching with Qigong. His specialty, and what he attributes to his very successful practice, is the use of the Acugraph Meridian Technology system.
After graduating from Lakewood High School in New Jersey, he went to University of Connecticut to play baseball with the UCONN Huskies. He then went on to get an MBA from Pace University in New York City. From there he successfully ran his family's gift store in Lakewood for over 25 years before going into the Green Energy field for 5 years before embarking on his journey as an Acupuncturist.
His sincere caring and compassion for his patients along with unending determination to improve his level of knowledge and clinical results is what sets him apart.
Mr. Greenberg is certified by the National Certification Commission for Acupuncture and Oriental Medicine (NCCAOM) in Acupuncture. After receiving his Master's Degree in Oriental Medicine in 2018, Mr. Greenberg completed extensive graduate and post-graduate studies not only in Traditional Chinese Medicine, but also include Electro Acupuncture, PointOSelect Auriculo therapy, Rapid Release Therapy and now, a software program called Acugraph, which allows him to bring this 5000 year old into the 21st century and is what really sets him apart from other acupuncturists in helping him know exactly what's causing the issue and how he can successfully treat it.
Andrews' philosophy is that the modern age is calling all of us to integrate and cross-pollinate medical traditions to create a new, more advanced form of medicine for the next generation. To support this vision, he is constantly working to understand the parallels between TCM and Western biological models, novel ways to communicate holistic medical concepts to a Western-minded public, and to bring in cutting edge technology to help him bring his patients to a level of healthy well-being that they never thought possible again. He's heard time after time from patients, "I didn't think I would ever feel this good again"!
Andrew sees himself primarily as a coach and teacher, with the goal of helping his patients to rediscover and awaken the natural healing intelligence that often lies dormant or obstructed within.
Mr. Greenberg has been practicing for over 5 years now with over 8000 treatments.   In his spare time, he enjoys spending time with his family, golfing and traveling to various acupuncture conferences and seminars.